Welcome to 3Crosses Kids!
Join us at 9am & 11am.
Nursery -5th grade. Doors Open 8:45am for 1st service and 10:45am for 2nd Service *ALL Kids must be picked up in between services.
---
Join us for a

time of games, crafts, Bible Story time, small groups and lots of fun! This is your time to grow in your relationship with the Lord alongside other kids your age!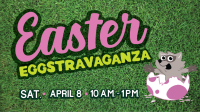 Come celebrate the risen King with us for a brand new Easter Eggstravaganza on April 8th at 3Crosses church from 10a.m-1p.m. It will be a fun-filled free event for the whole family with eggs, games, bounce houses, petting zoo, climbing wall and much more. On the half hour (10:30, 11:30, 12:30) there will be family EGGZ GAMES! It is going to be an Eggs-cellent and Egg-citing Event!
Food and drinks are available for purchase at the food trucks or 3Crosses students fundraising booth.
If you would like to volunteer please use the link below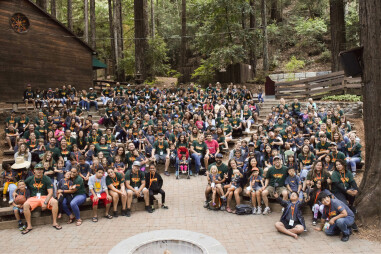 Signs Ups are NOW OPEN for 3CK Summer Camps 2023!
DAY CAMP: June 12-16, 2023 9am- 3:30pm for kids entering 1st-3rd grade in the Fall 2023: SOLD OUT join waitlist here
ART CAMP: June 26-29, 2023 9am-3:30pm: SOLD OUT
KIDS CAMP: July 24-27, 2023 *overnight for kids entering 4th-5th grade in the fall 2023
FAMILY CAMP: September 15-17, 2023 *overnight for the whole family!
➤ Classes for your child: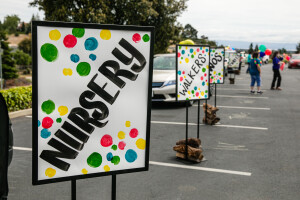 Nursery

(ages 3Months- and up *kids can move to walkers when they can steadily walk )



NEW: Walkers (walking steadily- September 1st, 2021)
NEW: Runners (September 2. 2019-September 1, 2020)
Pre-K 1: (birthday between 9/2/2018 -9/1/2019) and potty trained.
Pre-K 2: (birthday between 9/2/2017 -9/1/2018) and potty trained. not in Kindergarten yet)
Kindergarten (Fall 22) * Must be FULLY potty trained
NEW: during the 11am service we will be offering a pre-k/Kinder Espanol class *children must be potty trained*
1st-3rd Grade (Fall 22) (meets in the CMC)
4th and 5th Grade (Fall 22) (meets in the Chapel)
---
We are NO longer doing Check-In Fast Passes
To make the check-in process smoother, we recommend arriving early to print your tags on the kiosks outside of the Children's Ministry Center (CMC).