Welcome to 3Crosses Kids!

➤

To learn more information about our 3CK Summer Camps and to sign up click here
➤ Nursery - 5th Grade classes Open:
Sundays 11am
---
Join us for a

time of games, crafts, Bible Story time, small groups and lots of fun! This is your time to grow in your relationship with the Lord alongside other kids your age!
➤ Classes for your child: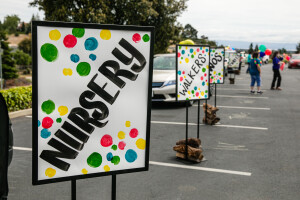 Nursery

(ages 3Months- and up *kids can move to walkers when they can steadily walk )



Walkers (ages 1 - 2 years old *must we walking steadily)
Runners (ages 2 and up)
Pre-K 1: (birthday between 9/2/2018 -9/1/2019) and potty trained.
Pre-K 2: (birthday between 9/2/2017 -9/1/2018) and potty trained. not in Kindergarten yet)
Kindergarten (Fall 22) * Must be FULLY potty trained
1st-3rd Grade (Fall 22) (meets in the CMC)
4th and 5th Grade (Fall 22) (meets in the Chapel)
---
Check-In Fast Pass
To make the check-in process smoother, we recommend a FAST PASS form to be filled out by clicking on the links below.

*This does not guarantee a spot at 3CK*
*Please sign up WEEKLY and fill out 1 form per family*