Welcome to 3Crosses Kids!
For all updates on 3Crosses Response to Coronavirus click here.
➤ 1st-5th Grade WELCOME BACK!
We are so excited to welcome back our Elementary Kids at 11am! We will have 1st-3rd grade meeting in the Children's Ministry Center (CMC) and 4th & 5th grade meeting in the chapel. Due to Covid-19 restrictions, we do require a pre-registration form to be filled out by clicking on the links below. *Please sign up weekly*
1st-3rd Grade Sunday in Person
➤

SU

NDAY MORNING LESSONS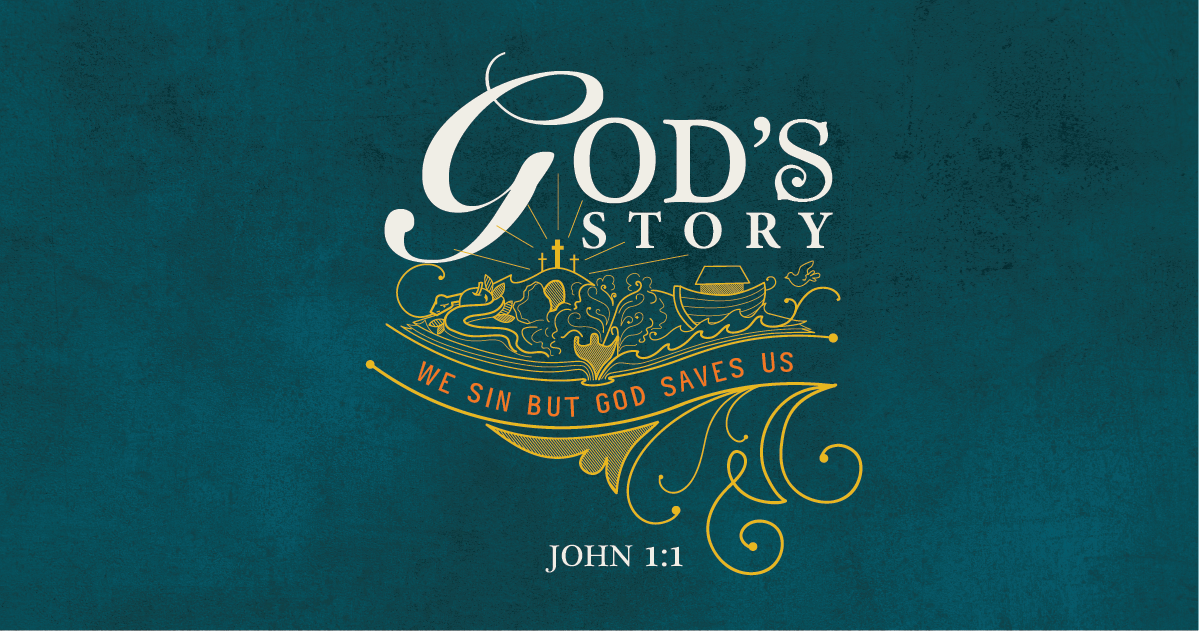 ➤

All year long we are diving into GOD'S STORY: We Sin, But God Saves Us!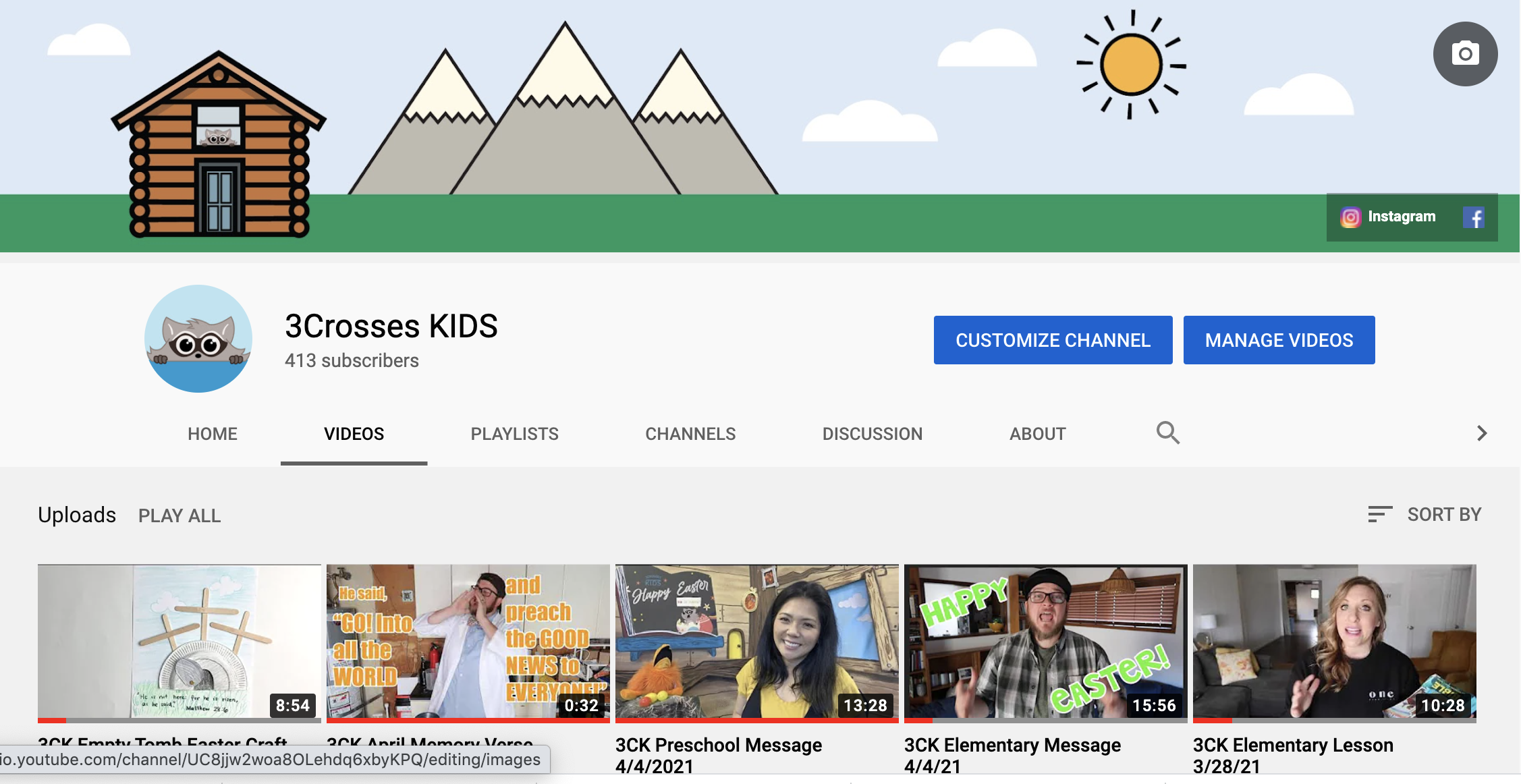 ➤
Join us online at our YouTube channel to find videos for both Preschool & Elementary Students, along with a craft, the memory verse of the month, a puppet show & a brand NEW super challenge!!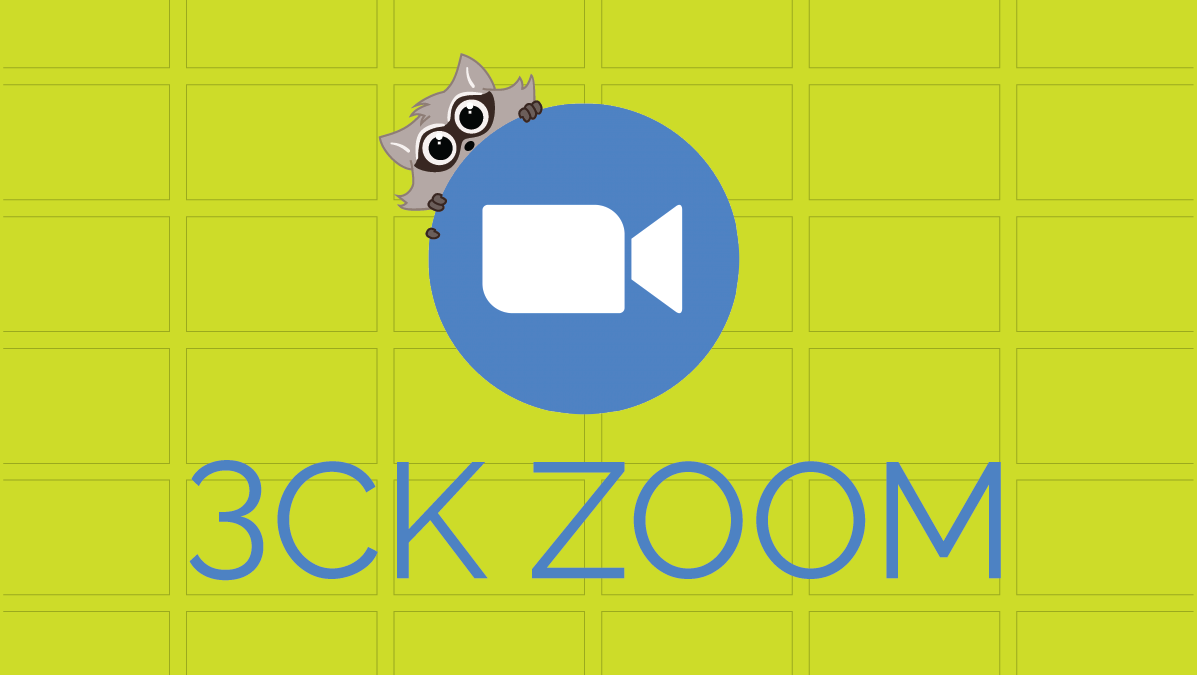 ➤ Join us for Zoom Every Sunday Morning: Check our calendar for special ZOOM events.
➤ Preschool Age: 9:30am
➤ 1st-3rd Grade: 9:30am
➤ 4th & 5th Grade Boys/ 4th & 5th Grade Girls: 11am
*Zoom links are sent in our weekly family email. Please email to be added to our email list.
➤ Check out The Summit - a ministry specifically for 4th & 5th Graders as a part of 3Crosses Kids. 4th/5th graders also meet every Sunday morning at 11am In-Person (sign up here) and on zoom (boys and girls separate) email for zoom link!
➤
If you have kids in 6th-12th grade, visit
3C Students
to find ways to get them plugged in too.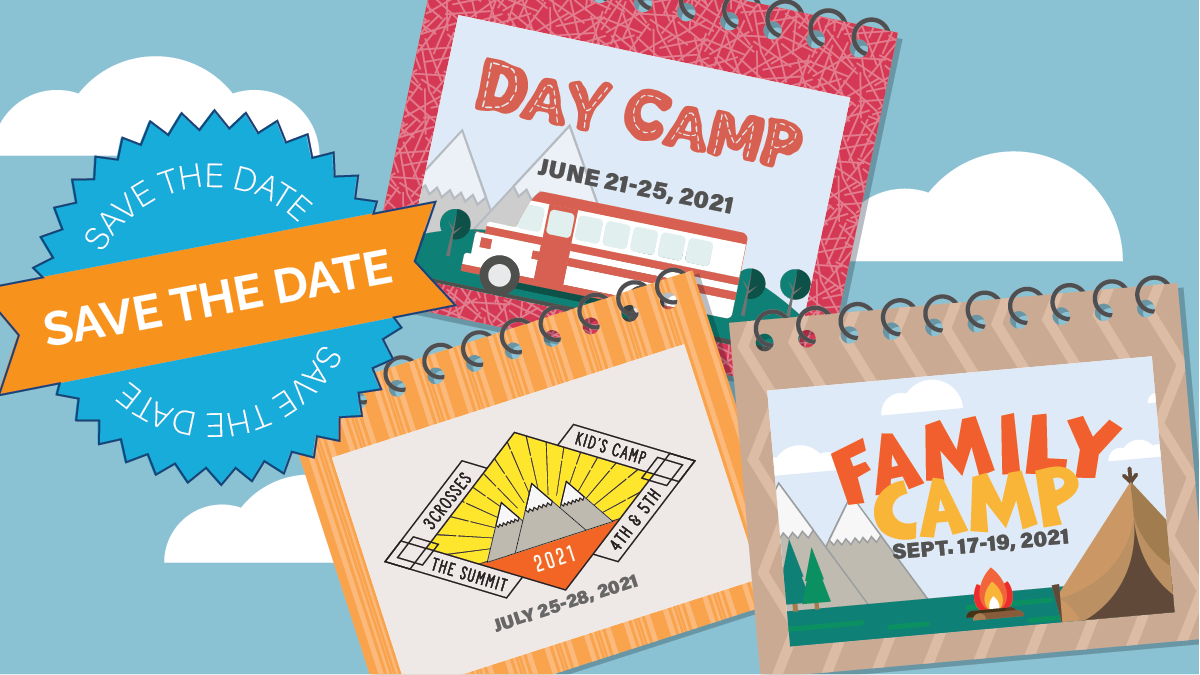 We understand that these are uncertain times with COVID-19 but we are also hopeful and prayerful
our camps will still be able to happen in-person this summer!
We are remaining flexible to changing the structure of camp based off of the requirements from our County/ CDC guidelines.
That being said there will be two payment options for camp: Full Payment or a $50 non refundable deposit to hold you child's spot. *this will be refundable if camp is cancelled due to Covid-19*
We are so excited and are looking forward to our 3CK Camps this year. Please join us in praying for all the kids who will attend and the lives that will be changed!
Spots are even more limited than usual- So sign up starting 2/1/21!!

For More information on 3CK Camps click the button below: