3Crosses Kids Volunteer Meeting
May 22, 2022 12:45pm
Address: 3Crosses, 20600 John Dr., Castro Valley, CA US 94546
Contact: Sarah Foxworthy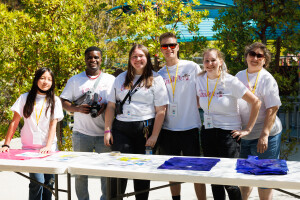 Join us Sunday, May 22nd for a 3Crosses Kids Volunteer Meeting from 12:45pm-1:45pm in the CHAPEL at 3Crosses.
We will have lunch and a time to re-connect and get excited about what happening in Kids Ministry FOR the summer. This is for current and NEW volunteers! We hope to see you there! rsvp here
*We also will be taking Badge photos*
Haven't signed up to volunteer yet? NO problem- join us at the meeting for more information on how to get started. You can also fill out a volunteer form below.