Fall Festival: Donate Candy or Volunteer
October 13, 2021 12:00am
Fall Festival is quickly approaching and we need YOUR help!
We have two ways to help: Donate Candy AND Volunteer at Fall Festival!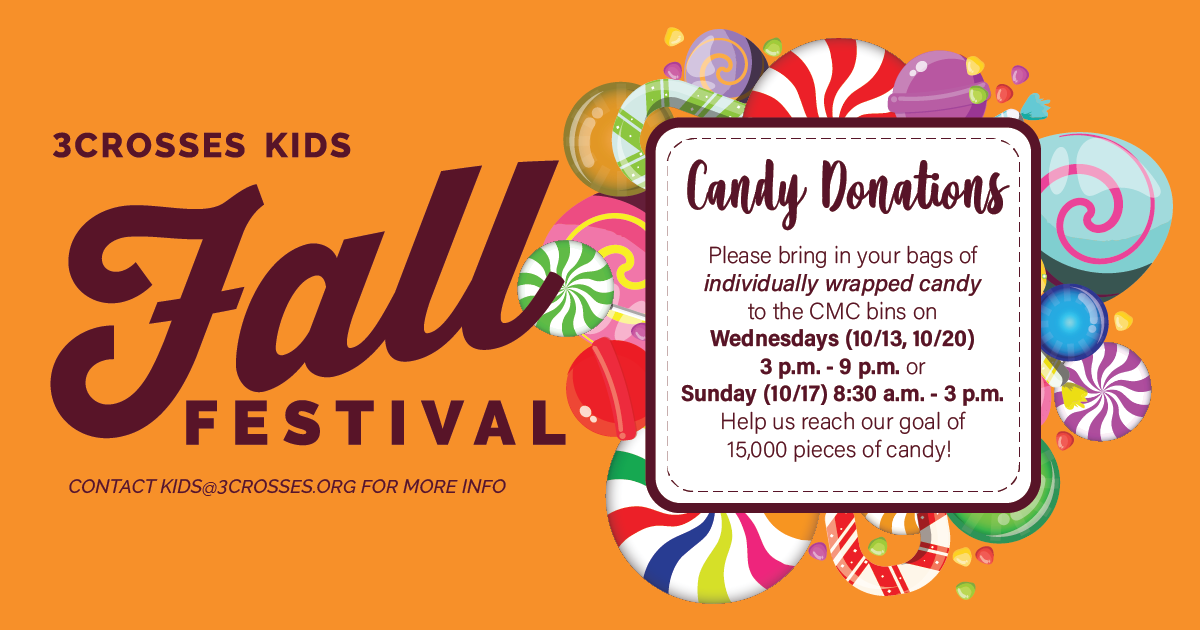 Donate Candy: 3Crosses Kids Fall Festival Candy donations: Please bring in your bags of individually wrapped candy to the CMC bins on Wednesdays (10/13, 10/20) 3 p.m. - 9 p.m. or Sunday (10/17) 8:30 a.m. - 3 p.m. Help us reach our goal of 15,000 pieces of candy!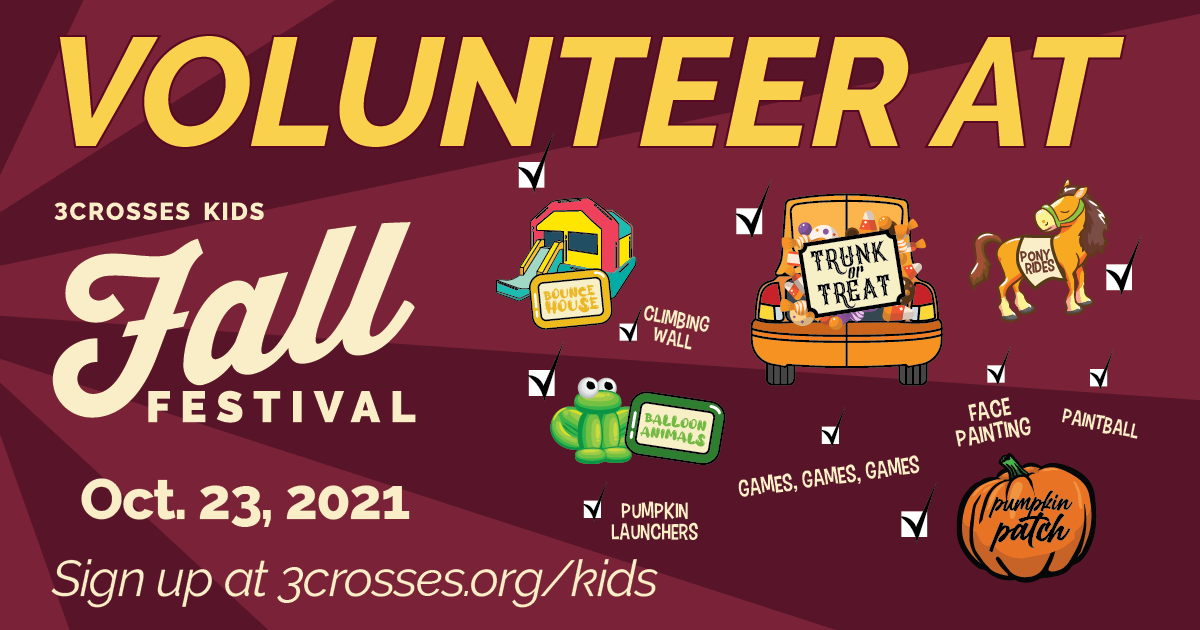 VOLUNTEER AT FALL FESTIVAL: We have so many activities planned, but for this event to be amazing, we need your help! Volunteer in any of our stations such as the bounce houses, paintball, face painting, climbing wall or join in this year's trunk or treat where you bring your car decorated in a fun theme, play a game and hand out candy!
Questions? Email Kids@3crosses.org