Women's Summer Night Out
July 26, 2021 12:00am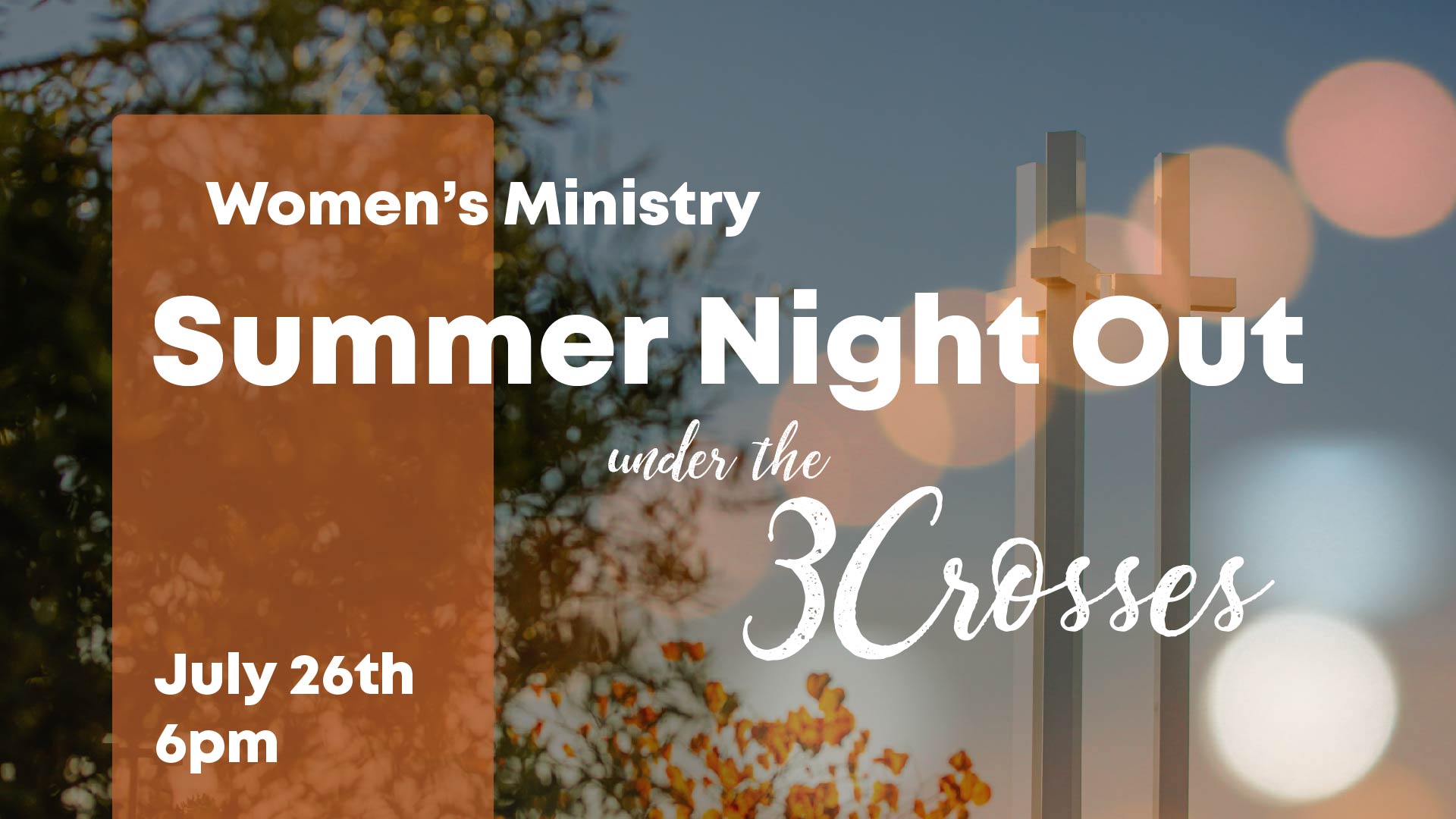 Summer Night Out Under the 3Crosses... IT'S FREE!!!
July 26th | 6:00pm - 8:00pm
3Crosses Women, join us on campus for Summer Night Out under the 3Crosses, a relaxing night of fun, food and much-needed fellowship!
It will be a time to meet old friends and make some new friends as we, the women of 3Crosses, come together as one with our God!
We'll enjoy tacos and churros as we hear testimonies from women of all ages. There will be swag bags and giveaways, games and planting succulents... there'll even be storytime for the kids!
We want all generations to connect in our Women's Ministry, so come on out and bring your friends, your daughters and your mothers to Summer Night Out under the 3Crosses
---

Registration for this event has closed.
Please email Liza Landrum at with late registration inquiries & questions.

*CHILDCARE UPDATE: Childcare for the event has been canceled, we apologies for the inconvenience.